News
No going back on Reuters staff cuts, says editor-in-chief
Sunday 12 October 2014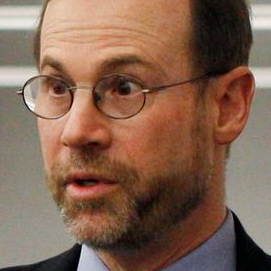 Reuters editor-in-chief Stephen Adler (photo) has warned staff that job cuts over the past year will not be reversed and that editorial numbers world-wide will remain for the foreseeable future at around 2,500, 500 down on the level before the reductions began.
In a talk to journalists in Germany, Austria and Switzerland last week, he also said budgets would remain very tight across the company next year, but held out hope that during 2015 a hiring freeze might be suspended to allow the filling of staffing gaps caused by departures and resignations, according to people briefed on the 80-minute telephone "town hall meeting".
"I am doing the best I can on staffing, but we do have to understand the global limits," the briefers quoted him as saying.
Adler said the company placed great importance on seeking to influence top executives of major companies and banks, especially in Europe, at a time when costs were being cut and decisions being made on abandoning some news sources. "A lot of money" was spent on this, at the World Economic Forum's annual meeting in Davos, for example, "where we also throw a party" for the business community, he said.
(Several Thomson Reuters executives attend the week-long gathering of global political and business leaders held every January in the Swiss Alps. Adler gave no figure for the cost of this, but the Financial Times reported last week that the Geneva-based Forum had raised its annual fees for its strategic partners by 20 per cent from 500,000 Swiss francs to 600,000.)
However, Adler added, the most effective way to keep key decision-makers sweet on Reuters was "by providing stories they want to read". Part of this effort was the new Reuters TV project which will deliver real-time market-moving video news to mobile devices anywhere. To maintain the flow of news customers want with fewer staff, bureau chiefs and editors would "have to be smart about how we organise" and direct reporters to focus on essential stories.
Many stories were still too long, despite recent efforts to achieve a "sharper file", said Adler. "I don't want to make length an issue, but everything should be as tight as we can make it," he told his audience. He was considering issuing a global edict setting a maximum length of 400 words for all but long-form insights and exclusive stories. Reuters clients and their needs had changed. "By and large, they prefer short to long."
Thomson Reuters' own top executives, including chairman David Thomson and chief executive James Smith, were very conscious of the value of news and proud of Reuters' highly competitive output. They were fully aware of the fact that Reuters generates a full one-third of overall group revenues.
"We have their full support," Adler said. ■