News
Rothschild investment maxim vexes some Thomson Reuters staff
Sunday 28 September 2014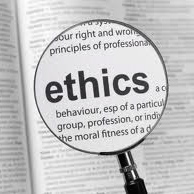 Staff at Thomson Reuters have complained about an analysis of one of the world's largest arms makers that appeared in an investment service published by the company.
They said questions about ethics were raised by an article titled "Idea of the week: 'The sound of cannons' boosts General Dynamics" which ran on Alpha Now, a free daily news and commentary service for financial professionals. It described the aerospace and defence industry as a clear beneficiary of geopolitical turmoil in Ukraine, Gaza, Iraq and Syria which had been nearly ignored by the markets. Noting that General Dynamics' stock price had surged 33 per cent on the year to date, it said: "'Buy on the sound of cannons,' indeed."
The article cited the Obama administration's increased assertiveness in foreign policy as likely to see some turnaround in defence spending after five lean years. It described General Dynamics as an interesting portfolio addition "given the uncertainty in the world today and the significant chance of increased volatility" and said: "It may not win a place in the hearts of most environmental, social and governance (ESG)-focused investors due to its focus on combat systems, but for the more pragmatic who just want a solid return profile, this could be a strong performer in uncertain times."
One staff member, writing on Thomson Reuters' internal communications site The Hub, called the article "socially irresponsible". Another said it was an "outrageous article. I am ashamed that it was published by Thomson Reuters" and asked how it fitted in with Thomson Reuters being recognised [by the Ethisphere Institute, a New York business ethics think tank] as one of the world's most ethical companies.
"Stuff like this seems a tiny bit irresponsible," another a staff member said. "Maybe this weapons manufacturer uses lead free bullets, which is why we are publishing articles advising investors to purchase their stock…"
Karen Ashley, Thomson Reuters' head of marketing communications and sales enablement, replied that Alpha Now contributors do not offer investment advice to readers. "Rather we examine companies, sometimes countries and provide opinion based upon the facts from the research."
The staff member responded that it was "clearly a very positive assessment of an arms company and the inclusion of the quote "Buy on the sound of cannons" was a bit of a giveaway. "There is a mention of moral concerns at the end, but this is countered with the statement that 'pragmatic' (immoral would be more accurate I believe) investors may be interested in this 'strong performer'."
Another staffer asked Patsy Doerr, who heads Thomson Reuters' newly-formed corporate responsibility and inclusion team, what was its position. "Personally, I don't think a socially responsible company should publish content such as this which is encouraging people to profit from global instability by investing in the arms trade. Summed up in the phrase 'Buy on the sound of cannons'," the staff member said.
Doerr reiterated that Thomson Reuters was not offering this content as advice to investors. It was the author's own viewpoint.
Alpha Now says its commentaries are for informational purposes only and do not express the views of Thomson Reuters, any of its subsidiaries or affiliates. They are intended for institutions and professionals and not for retail customer use.
The staff member said "I find it disappointing that a disclaimer is being used as a justification for publishing socially irresponsible (in my view) content under the Thomson Reuters name. The viewpoint may be that of the author, but we have provided a Thomson Reuters platform for that content."
Another staff member agreed, saying "Despite the disclaimer it cannot be denied that TR resources (i.e. reputation, web servers, employees and ex-employees) are promoting this socially irresponsible message. Where does TR draw the line on what it will not allow to be published along with a disclaimer on its servers?"
Ashley acknowledged that "It seems that some of you don't like the headline. However, our institutional investment clients, for whom this article is intended, will get the old traders' adage and partial quote to which the headline refers. The adage 'buy to the sound of cannons, sell to the sound of trumpets' is attributed to Baron de Rothschild (from the year 1810). Similar advice has been offered by Warren Buffett 'be fearful when others are greedy and greedy when others are fearful.' However phrased, it's a warning against investor complacency and following the crowds and advocating a contrarian strategy, not advocating war." ■
SOURCE

Thomson Reuters