News
Hold Thomson Reuters shares, say analysts
Saturday 6 September 2014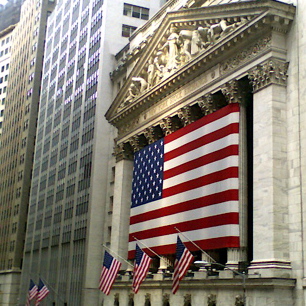 Thomson Reuters shares traded in New York received a consensus rating of Hold from the 18 brokerages currently covering the company.
One research analyst rates the stock a Sell, nine have issued a Hold recommendation and seven say Buy. The average twelve-month target price among analysts that have issued a report on the stock in the last year is $39.95.
Among analysts who have commented on TRI shares recently, those at Goldman Sachs raised their price target from $34.00 to $37.00 in a research note on 5 August. Analysts at Zacks downgraded the shares from Outperform to Neutral on 4 August. They now have a $40.80 price target on the stock.
Shares of Thomson Reuters closed at $38.11 on the New York Stock Exchange on Friday. Their 52-week range is $33.21-$38.73.
The next Thomson Reuters quarterly dividend of $0.33 per share is due to be paid on 15 September to investors of record on 21 August. ■
SOURCE