News
Goldman Sachs raises TRI price target to $37
Tuesday 5 August 2014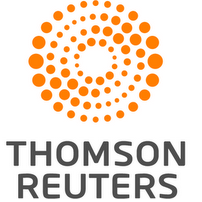 Goldman Sachs raised its price target for Thomson Reuters shares to $37.00 from $34.00, pointing to a potential downside of 2.01 per cent from the stock's previous close.
TRI closed at $37.76 on the New York Stock Exchange on Monday and opened at $37.24 today. The stock's 52-week range is $32.87 to $38.73.
Thomson Reuters has been analysed by a number of other broker research reports recently. Analysts at Zacks downgraded the stock to a Neutral rating from Outperform in a research note on Monday. They now have a $40.80 price target on the stock. Separately, analysts at BMO Capital Markets raised their price target on Thomson Reuters' Canadian shares to C$45.00 from C$43.00 on 31 July. They now have an Outperform rating on the stock. On the same day, TD Securities raised its price target to C$46.00 from C$44.00. It now rates the stock a Buy.
Among all analysts covering the stock, one has a Sell rating, nine say Hold and seven say Buy. The consensus rating is Hold and consensus target price $39.95. ■
SOURCE