News
False terror threat on fake Twitter account trips Reuters
Sunday 23 February 2014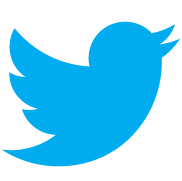 Reuters has been tricked into reporting a false terror threat against tourists in Egypt based on a post that appeared on a fake Twitter account.
The agency reported on 18 February that Ansar Bayt al-Maqdis, a militant Islamist group based in Sinai, threatened to attack tourists who stayed in Egypt after 20 February. The threat said in English: "We recommend tourists to get out safely before the expiry of the deadline." It was posted on a Twitter account that Reuters initially identified as belonging to the group.
A research associate with the Washington-based Foundation for Defense of Democracies, David Barnett, said no such threat was made by the group, and the Twitter account cited in the Reuters report was a fake. "Ansar Bayt al-Maqdis issued no statement warning tourists to leave Egypt," he told the BBC World Service on Friday. "Ansar Bayt al-Maqdis operates no official Twitter accounts. It repeatedly states this in its statements. The Reuters report that started this whole fiasco, as I like to call it, is not an official Twitter account."
Reuters conceded in an updated story that Ansar Bayt al-Maqdis "does not post statements on social media sites," but that "statements that appeared on the Twitter account in the past have afterwards surfaced on jihadist websites which the group says it does use."
"There are… fake accounts," Barnett said, run by "people who may support the group, people who may just simply want to cause chaos. This specific account [cited by Reuters] has been around for a number of months. It doesn't always promote Ansar Bayt al-Maqdis statements."
Reuters spokeswoman Heather Carpenter acknowledged that several versions of the story cited a Twitter account that may not have been legitimate. "In all of the published versions [of the story], questions about whether to trust the Twitter account were addressed in multiple places," she told The Desk, a blog run by Matthew Keys, formerly Reuters deputy social media editor.
Reuters fired Keys last April over inaccuracies in reporting on his personal Twitter account. A month earlier he had been charged by US federal prosecutors with providing unauthorised access to the Los Angeles Times website for members of the hacker group Anonymous in December 2010, before he joined Reuters. The hackers published a false story on the website. Keys pleaded not guilty in a federal court in April. ■
SOURCE