Comment
Why was he the Wicked Baron?
Friday 29 June 2018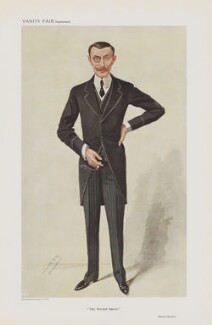 Last month I received an e-mail from Joggli Meihuizen in Amsterdam who asked if I could help him in his researches into his family history.
He is the great-nephew of George Reuter, younger son of Paul Julius Reuter. I looked up his great-uncle in the Reuter histories and other sources like The Times. In almost all references he is described as Baron George de Reuter. But how could he be a baron? Here are the barons: 1st Paul Julius, 2nd Herbert, 3rd Hubert, 4th Oliver. Was he not a baron at all? Which is why the magazine Vanity Fair called him the wicked Baron. Or was it because younger sons of barons were given honorary baronages if they were European? The Reuter baronage was from Saxe-Coburg.
I would welcome solutions from readers of this Baron. ■