People
Reuters was 'enormous fun' says Paul Taylor, signing off with hopes for its future
Monday 1 August 2016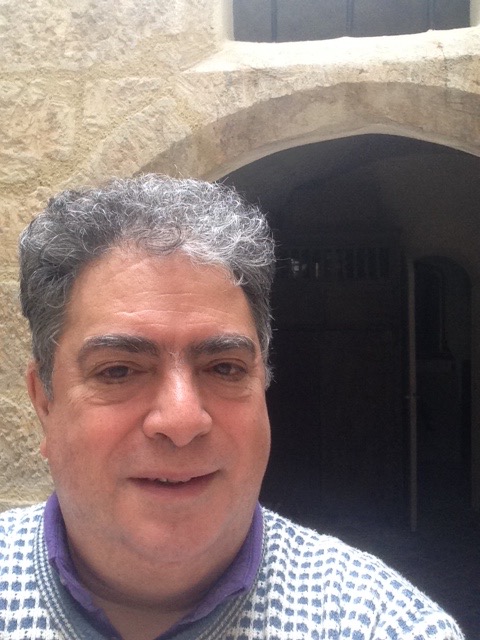 After 39 years with the Baron, long-time European affairs editor and diplomatic editor Paul Taylor (photo) retired from Reuters at the end of July.
A graduate trainee from Newcastle-upon-Tyne whose run of great stories began with interviewing Ayatollah Khomeini in exile in France in 1978, his career spanned many of the big sagas of the Middle East, East-West and transatlantic relations and European integration, from the Iranian revolution and the first Palestinian Intifada (see 1987 picture) to the big-bang enlargement of the European Union and the European sovereign debt crisis.
A keen linguist and jazz pianist, Taylor ran bureaux in Jerusalem, Berlin, Paris and Brussels, and was NATO correspondent and diplomatic editor. He led Reuters' outstanding pan-European team coverage of the euro zone crisis over the last six years, comparing the experience to "conducting a virtual orchestra from the piano".
Since 2008, he also wrote a highly regarded fortnightly "Inside Europe" column on the back page of the International New York Times, explaining the politics behind the economics, and the economics behind the politics in Europe.
He was the first recipient of The Baron prize at the annual Reuters journalism awards in March 2012 for his lifetime achievement, as well as sharing the 2011 Story of the Year award for the euro zone crisis and Greece. Editor-in-chief Stephen Adler said The Baron award went "to that individual whose work best exemplifies the standards and values of Reuters journalism".
EMEA editor Richard Mably said in a tribute that Taylor was "one of the most talented, well-connected and combative journalists of his generation" and "not shy about voicing an opinion".
Middle East editor Samia Nakhoul wrote: "Not only he is one of the most admired writers, and authoritative and insightful analysts but a passionate journalist who despite his elevation to an Editor and years of expertise never lost the spark nor the enthusiasm to hit the streets reporting, digging, prodding sources to come up with the most vivid and unique account or exclusive."
Taylor said in a farewell note the hardest part about leaving Reuters was "missing daily contact with the greatest multinational, multilingual team of journalists on the planet. There is something unique about the spirit of a Reuters bureau, where collective achievement is always more important than individual accomplishment".
A leader, coach and mentor to a generation of Reuters journalists, he enjoyed stints in recent years as fireman or stand-in bureau chief in Cairo, Athens and Paris. Taylor was a mainstay trunk writer at NATO, EU, G8 and G20 diplomatic and economic summits and a stalwart of the Davos World Economic Forum coverage team for 12 years. He was one of the masters of the Reuters news analysis, a genre he perpetuated even when it fell from grace under new editorial management.
He loved working with Reuters' national language services, which he helped to integrate into the organisation's international news coverage.
"I've had enormous fun, often testing the limits of endurance and, in my early years before hostile environment training, occasionally of danger too," Taylor said. "I'm lucky to be reaching the finishing line when great colleagues like Kurt Schork were killed tragically young."
He paid tribute in his farewell note to great mentors such as Harvey Morris, Annette von Broecker, Evelyn Leopold, Youssef Azmeh, Francois Duriaud, Chris Catlin and Jack Hartzman.
"I leave as convinced as ever that if Reuters sticks to its values, plays to its strengths, focuses on the news needs of its core clients, doesn't get side-tracked or lose too much mid-career talent, it can remain a world beating news organisation, as we have just shown with timely coverage of the Turkish coup attempt and the Brexit story," Taylor said.
He will be succeeded by Noah Barkin, who has already started work as special correspondent, Europe, based in Berlin.
After a couple of months of rest in Saint-Rémy-de-Provence, where he and wife Catherine have lived for the last 35 years when not on the road with Reuters, Taylor will be starting a new adventure, at a more genteel pace, writing a fortnightly freelance column for US website POLITICO entitled "Europe at large". ■