People
How Reuters covered an African epidemic even deadlier than Ebola
Thursday 16 October 2014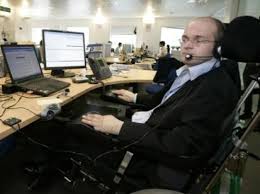 Before the current Ebola epidemic, there was a similar but even more lethal disease in Africa that Reuters told the world about.
Peter Apps (photo) was one of the journalists who covered the outbreak of the Marburg virus in northern Angola in 2005 when he was 23 and relatively new to Reuters - he had joined as a graduate trainee in 2003. Marburg is a filovirus-type hemorrhagic fever. It is related to Ebola.
Now Amazon has published as an e-book his 20,000-word essay on how the Reuters team covered the horror of a disease that quickly killed 90 per cent of its victims - more than 200 people.
Based in Johannesburg, Apps had convinced his boss to send him briefly to the city of Uíge in Angola where mobs had attacked World Health Organization personnel. UN officials had only recently identified the disease afflicting children and health-care workers. Shortages of the most basic supplies made caring for the sick or disposing of the dead all but impossible.
The first thing a WHO official told him was, "Whatever anyone else says, this virus still isn't under control... We are quite terrified that this could really take off."
The epidemic was contained and brought under control, however.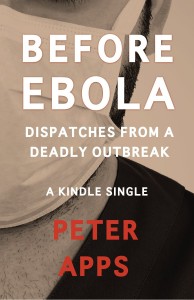 Apps, now Reuters' global defence correspondent based in Washington, reports that Canadian researchers have recently announced a potential cure for Marburg: "So far, it has been tested only on monkeys. But, experts say, it may be the best hope yet of a treatment for the still-out-of-control Ebola outbreak."
The Washington Post described Apps' account as "as much a tale of disease as it is a window on the exciting, sometimes terrifying life of an international reporter".
A little more than a year after leaving Uíge, Apps was in a minibus accident while on assignment to Sri Lanka that left him paralyzed from the neck down. "I broke my neck for the Baron," he said. "Life would get a lot tougher. I'd continue working, even travelling. But never again would I encounter a story so utterly shaped by fear." He uses voice-recognition software to write.
His book, Before Ebola: Dispatches from a Deadly Outbreak, is available as a Kindle Single. A hard copy should also be available shortly.
"I like to think it gives a gritty description of life in a hammer fever outbreak as well as of a Reuters field team somewhere particularly challenging," he says.
Before Ebola can be downloaded here. ■