People
Alan Elsner, journalist, author and cancer survivor, closes 30 years with Reuters
Sunday 15 August 2010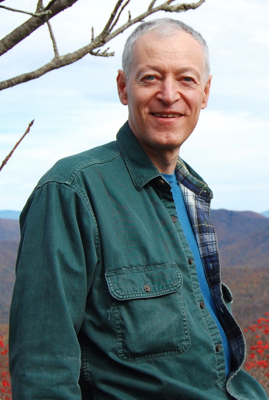 Washington World Desk journalist Alan Elsner, who survived a bout with prostate cancer earlier this year, is leaving Reuters after a 30-year career.
A published author, he is moving to a job outside journalism but says he can't say what it is yet.*
Elsner joined Reuters in Tel Aviv in 1980 and worked stints in London, Stockholm and Washington where he was State Department correspondent, chief political correspondent and national correspondent. He opened the first Reuters bureau in Jerusalem, covered the end of the Cold War, fall of the Soviet Union, first and second Gulf wars and 1996 and 2000 US presidential campaigns
In recent years he has focused on book writing, producing four works since 2004 including two well-received novels.
His first book, Gates of Injustice: The Crisis in America's Prisons, won wide praise as a dramatic exposé of appalling neglect and abuse in American jails. The late Senator Edward Kennedy said: "Elsner makes an overwhelming case for reform, and his many sensible proposals deserve to be implemented. This book should be a wake-up call for federal, state, and local governments across America."
In 2007, Publisher's Weekly called Elsner's first novel, The Nazi Hunter, "a gripping debut thriller" while Library Journal said it, "chimes with the bells and whistles of a thriller while tracing the honest emotions of its appealingly sincere characters".
His 2005 memoir, Guarded by Angels, based on the experiences of his father and uncle during World War II, was acclaimed as a major addition to Holocaust literature. It helped lead to the construction of a major new memorial at the site of the Belzec extermination camp in Poland, for which Elsner campaigned actively.
His latest novel, Romance Language, was published in October 2009 and takes place against the backdrop of the 1989 Romanian revolution.
In a message to colleagues, Elsner wrote: "I do want to express my deep appreciation for the friendship so many of you showed me, especially during my recent illness and recovery. I was so touched and moved by the many visits, cards, books, phone calls and emails I received. It demonstrated once again that a company is made up of real people whose worth can never be measured in a share price… Having cancer definitely prompted me to re-evaluate my life. I realized I still have the desire and the ability to do more than I have been doing. I've had a fantastic run with Reuters - 30 years, more than half my entire life. I've been an eyewitness to history and had the opportunity to travel the world and to cover huge stories. I've worked with so many talented people and made so many friends. It's been a blast."
---
* Elsner has taken up an appointment as senior communications, research and media relations director of The Israel Project, self-described as "an international non-profit organization devoted to educating the press and the public about Israel". It has offices in Jerusalem and Washington. ■