News
Pensions: discussions on discretionary increases
Wednesday 18 May 2022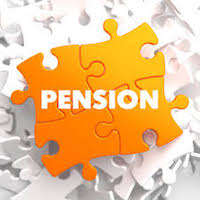 Discussions on prospects for cost of living Reuters pension increases after the current agreement expires in 2024 are under way but any announcement is unlikely before the end of this year.
Members of Reuters Pension Fund (RPF) and Supplementary Pension Scheme (SPS) have been asking the Pension Review Group (PRG) of former staff about the progress of discussions between RPF trustees and the London Stock Exchange Group (LSEG) on what happens when the current agreement for a maximum 2.5 per cent discretionary annual increase expires.
LSEG became the scheme sponsor of RPF and SPS following its acquisition of Refinitiv, formerly the terminals and data business of Thomson Reuters, from private equity investors in January 2021.
Pensioners have also been raising concerns about the more immediate problem of the sharp rise in UK inflation, now approaching 10 per cent, and the significant impact on their pensions for this year, PRG chairman Angela Dean said.
The PRG asked Greg Meekings, chairman of the RPF and SPS Trustees, for an update on the status of any discussions with the LSEG. He confirmed that there had been some useful dialogue and both parties were fully aware of the current financial impacts on pensions. Meekings added that meetings would continue for some months and it was unlikely there would be any announcements before the end of the year. ■