News
LSE 'suffers indigestion from Refinitiv deal' - WSJ
Thursday 29 July 2021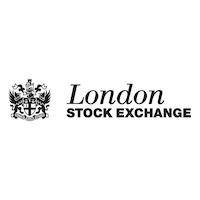 London Stock Exchange's acquisition of Refinitiv is proving more difficult to integrate than expected, and shareholders are paying an early price, The Wall Street Journal reported.
LSE stock is down about 15 per cent since closing the £15 billion deal at the end of January. By comparison its global peers have posted stock performances up to 33 per cent.
Investors sent LSE's stock soaring after the deal announcement almost two years ago, betting it would transform the group into a major financial data provider that could challenge market leader Bloomberg and other industry heavyweights for customers in banking, asset management and other sectors.
That still might happen, the WSJ said. But six months after the deal's closing, the group faces higher-than-expected costs to integrate the acquisition, underscoring the challenges it needs to overcome for the bet to pay off.
An LSE spokesperson declined to comment on the integration effort, but pointed to the company's investor presentation earlier this month when David Schwimmer, its chief executive, said the overall integration of Refinitiv is on track.
Refinitiv's Eikon data terminals, which compete against Bloomberg's equivalent, suffered an outage in April that one user said lasted about five hours. A similar event, lasting less time, followed in June.
Refinitiv integration includes absorbing almost 18,000 employees - more than triple the LSE head count. The company is also rolling out Refinitiv's updated Workspace platform, which will help users adapt to the post-pandemic world of remote work. ■
SOURCE

The Wall Street Journal