News
Reuters wins Pulitzer for Hong Kong protest photos
Tuesday 5 May 2020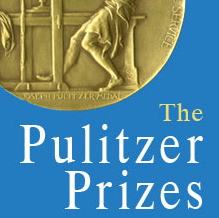 Photography staff of Reuters won this year's Pulitzer Prize for breaking news photographs documenting violent protests in Hong Kong.
It was Reuters eighth Pulitzer since 2008, and fifth in the last three years.
The $15,000 prize was awarded "for wide-ranging and illuminating photographs of Hong Kong as citizens protested infringement of their civil liberties and defended the region's autonomy by the Chinese government".
For its coverage of the protests, which grew out of concern that China was intent on curtailing Hong Kong's freedoms, Reuters staff was also a finalist for the international reporting award, which was won by The New York Times.
Many of the winning Reuters photographs depicted the violent clashes between Hong Kong protesters and authorities, including images taken in the midst of skirmishes with tear gas, rubber bullets and hurled bricks.
"Our photographers brilliantly captured the magnitude of the protests in Hong Kong," Stephen Adler, Reuters editor-in-chief, said in a statement. "Their images were beautiful, haunting, illuminating and deeply memorable." ■
SOURCE