News
Obituary: Albert Clack
Sunday 15 September 2019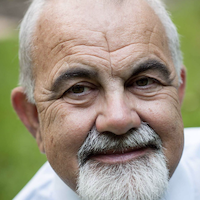 Albert Clack (photo), formerly a Reuters journalist, died on Thursday following a heart attack the previous December from which he did not fully recover.
He joined as a graduate trainee in 1969 and his postings included Buenos Aires, Belgrade and Havana, from which he was expelled at the beginning of 1981.
After Reuters Clack turned to television production in London and Dubai before retiring from journalism in 2006 to launch what he called a "third life" career as an actor.
"In 2013 I played Polonius in Hamlet in London, then went on tour around England in The Pickwick Papers," he wrote. "Meanwhile I had become an avid reader of crime novels. And so it came about that, while I was sitting in a dressing-room in the Haymarket Theatre, Basingstoke, the idea came to me: why not write my own crime novel, using my knowledge of the theatrical world? I thought of poor old Polonius, whom Hamlet mistakenly kills with a sword through a curtain, then drags his body out on to the stage. What if the actor playing Polonius had really been murdered behind the curtain, and the actor playing Hamlet found himself dragging a real corpse into full view of 600 people in the audience? And that was how 'Murder at the Theatre Royal' was born."
Clack also wrote detective novels, the first of which was published in 2015.
The funeral will be at 1100 on Friday 27 September at Wilbury Hills Cemetery, Stotfold Road, Letchworth Garden City, SG6 4EG. ■