News
Obituary: Chris Peterson
Friday 28 July 2017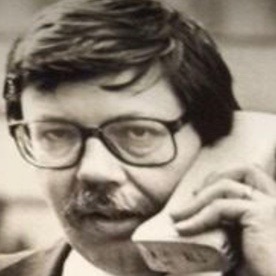 Chris Peterson (photo), who died overnight at the age of 70, was a former Reuters journalist who switched to Bloomberg but still considered Reuters his "spiritual and professional home".
Peterson learned his craft on the Oxford Mail and Times before joining Reuters in 1970 on the sports desk in London. He transferred to London Bureau after six months before a posting to Singapore in January 1972 and an assignment to Saigon that summer. His two years in Indochina included stints in Phnom Penh and Vientiane.
He moved back to London at the beginning of 1975, when (as he recalled nearly 40 years later) he joined "the Overnight Dining Club - sorry, World Desk Overnight shift - under Jim Forrester and Jim Flannery, not to mention the unforgettable Dave Goddard. During this time I learned three things - how to turn a sow's ear into a silk purse (Goddard), how to wear chef's trousers and a Tibetan goatherd's hat with aplomb (Flannery), and the art of sleeping using a Siemens printer as a pillow (Forrester)."
Peterson moved to Paris in 1982, returned to London Bureau in 1986 and in 1988 became chief correspondent in Hong Kong, where he stayed until 1991. He left Reuters in 1992 to join Bloomberg in London, departing in 2013 when his job was eliminated.
He said at the time​: "I have always seen Reuters as my spiritual and professional home. Bloomberg was all about functionality - and money, I don't deny that. But it's a telling fact that virtually all my journalistic friends are Reuter types."
Two years later, he was appointed managing editor, Europe, for China Daily UK, China's oldest English language newspaper, where "I find myself drawing on my Reuters experience far, far more than from the years I spent at Bloomberg. Reuters training, back then, was as good as it gets."
Peterson died in hospital in London. He had been suffering from cancer but was still working up to a week ago. ■