News
Thomson Reuters and CME step down from providing London silver benchmark
Friday 3 March 2017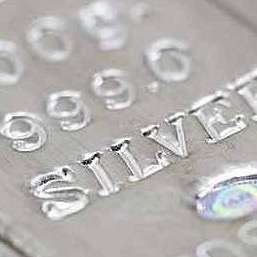 Thomson Reuters and CME Group are to step down from providing the London bullion market silver price benchmark auction, less than three years after they successfully bid to provide the process.
The London Bullion Market Association told its members on Friday: "In consultation with the LBMA, CME Group and Thomson Reuters have decided to step down from their respective roles in relation to the LBMA Silver Price auction."
They will continue to operate and administer the silver auction until a new provider is appointed. The LBMA said it would launch a new tender to appoint an alternative provider to operate the process shortly.
"We would be looking to identify a new provider in the summer, and have the new platform up and running in the autumn," an LBMA spokesman said.
The LBMA silver price was launched in August 2014 to replace the telephone-based London silver "fix", which had been in operation for more than a century, with an electronic, auction-based and auditable alternative.
Under a five-year contract running to 2019, CME Group provides the electronic auction platform for the benchmark, while Thomson Reuters is responsible for administration and governance. The LBMA owns the intellectual property rights.
There were teething problems with the process. In January 2016, the auction lasted an unprecedented 60 rounds as prices gridlocked around the $14.00 an ounce level.
The previous "silver fix", along with similar financial benchmarks, had come under increasing scrutiny following a scandal over manipulation of the LIBOR rate in the foreign exchange market. ■
SOURCE