News
Reuters editor defends Trump inauguration crowd photo
Monday 23 January 2017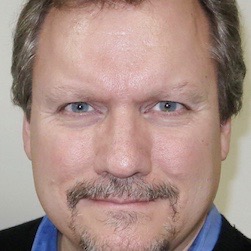 Reuters editor Jim Bourg (photo) defended his photographer's disputed image of an underwhelming crowd of people who witnessed President Trump's inauguration.
The photo enraged the new administration. The White House accused the media of framing photographs to understate the size of the crowd.
Bourg, news pictures editor in charge in Washington, assigned a photographer to scale the Washington Monument for a sky-high view of the swearing-in ceremony.
"I am seeing a lot of inaccurate talk and allegations online about the crowd photos from Friday's Trump inauguration that are simply not borne out by the FACTS. Now I see my own friends reposting this disinformation on Facebook," he wrote on Facebook.
"Only one news organization had a still photographer atop the Washington monument for the inauguration and I assigned him to be there. This photo by Reuters News Pictures staff photographer Lucas Jackson was taken at 12:01:18 p.m. on Friday and not much earlier as many people are trying to claim."
The image, when compared to one of the larger crowds who attended President Obama's 2009 inauguration, drew the ire of White House spokesman Sean Spicer. The two photos were taken within a half hour of each other during their respective inaugurations.
At a heated White House press briefing on Saturday, Trump's press secretary criticised journalists for their reports on the number of people who attended the inauguration.
Spicer suggested there was no way to measure attendance. He said Trump attracted "the largest audience ever to witness an inauguration".
---
Crowd controversy: The making of an Inauguration Day photo ■
SOURCE