News
Reuters aims for greater public trust, plans more openness about how it gathers news
Thursday 12 January 2017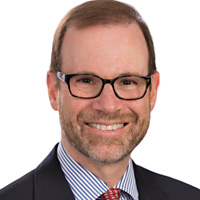 Reuters plans to increase efforts to win greater public trust by being more transparent in its news-gathering methods, allowing readers to ask questions of reporters and showing greater detail on sourcing.
"It's a time to double down on being unbiased and being careful and being dispassionate good journalists," Stephen Adler (photo), president and editor-in-chief, said in an interview.
Adler listed a series of measures which he said will "open the door a little bit more" on the way that Reuters obtains its information. He spoke of "Q&As with journalists; a little more methodology; even sidebars [on] how we got the story. I think it's not enough that people know we are a trustworthy news organisation, we should also show them what we do."
Speaking with The Drum, a media and marketing website, Adler also gave details about Reuters News Tracer, a new system of algorithms that is designed to detect breaking news from social media postings before the story has been reported elsewhere.
Reuters hopes it will be a game-changing tool not only in the race to break major stories but in the art of verifying them. It could be an important weapon in the fight against fake news.
The Reuters News Tracer has been in development for two years and is being used within Reuters newsrooms internationally. Its value is in its verification capabilities, not just in its speed of knowing something newsworthy has occurred. The algorithms have been made to combine artificial intelligence with the human intelligence of the Reuters journalists who have honed its procedures.
It scours Twitter for the first signs of a breaking story and subjects it to rigorous testing.
"It checks to see whether it's an original Twitter account, how many followers it has, what's its proliferation, the history of the tweet, how many people are retweeting it and with positive or negative sentiment language," Adler said. "It gives a star rating of how likely it is to be accurate. We are finding as we are prototyping it that it's giving us a high level of confidence way before any news organisation is writing about it." He believes the tool is of great potential value to commercial clients.
At a time when politics, at least in the United States and western Europe, appears to be getting more polarised, Adler stressed that Reuters is even more determined to be even-handed in its reporting. "Our view is there is real value to being neutral, to being unbiased," he said. "It doesn't mean 'he said, she said', but it does mean being very careful to be factual and not to take sides."
Reuters' perspective on threats to the integrity of news goes broader than the hot topics discussed in New York and London and takes in issues of censorship and authoritarianism around the world. He believes there could be an over-reaction to the threat of fake news that emerged during the US president election campaign. "I think people are panicking a bit about fake news," he said.
Public determination to know the truth will beat fake news, Adler said. "Around the world people have a hunger to find out what's really going on and that maybe more of an antidote to fake news than people in the US and the UK recognise."
If news organisations take greater care to report transparently and take time to check sources before publishing then truthful reporting will win out over fakery in the channels of social media, he believes.
"Sometimes you have to slow down," Adler said. "Sometimes people get overwhelmed with the business challenge of our industry, and are chasing scale at the expense of care. All this stuff is reminding us how important it is be right and to be very transparent about correcting."
Adler remains committed to investigative journalism, The Drum reported. Despite its cost, it can have a ripple effect, he said.
"A good investigative story leads to dozens if not hundreds of follow-up stories, it opens doors to other stories and helps you get sourced in areas that you haven't been sourced in before. To me it's an incredible door opener." ■
SOURCE