News
Reuters' US presidential election coverage includes sponsored reports
Sunday 7 February 2016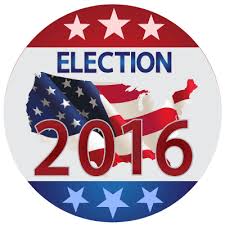 Reuters is running sponsored coverage of the US presidential election campaign written and edited by its own journalists.
Sponsored text reports and news pictures on the campaign carry an advisory that states: "SAP is the sponsor of this content. It was independently created by Reuters' editorial staff and funded in part by SAP, which otherwise has no role in this coverage."
SAP is a German multinational software corporation that makes enterprise software to manage business operations and customer relations.
Examples of sponsored coverage, which includes mainstream trunk stories, can be seen on this story and this slideshow. The Reuters news file includes many others.
The sponsorship was noticed by a former Reuters editor who said: "I've never seen such a thing on Reuters. Of course there is sponsored content - I believe 'native content' is the term - out there in a lot of publications. But to farm out an entire slice of one's news file?"
The Baron sent the following questions about the sponsorship to Reuters editor-in-chief Stephen Adler:
"What's the deal? Does SAP pay for the entire cost of Reuters coverage, e.g. travel, hotels, staffer/stringer sustenance? Or is it a contribution towards part of those or other costs? How is the story independent of Reuters' news coverage of the campaign? Does the journalist writing sponsored content also produce unsponsored copy on the same or related subjects? Does SAP or any other sponsor pay for coverage of other news stories aside from political ones, e.g. business, economic or financial news?"
Adler discussed The Baron's inquiry with David Crundwell, corporate affairs vice president, who sent this response:
"The Trust Principles of independence, integrity and freedom from bias are at the heart of everything that Reuters News does. A company associated with a news report that is labeled as 'sponsored' is no different from any advertiser wanting to be associated with a great news site or news publication. An advertiser, or 'sponsor', has no involvement in the content of any Reuters news article; advertising and sponsorship is a commercial proposition which can bring in funds that allow Reuters to cover a wider range of topics, or deliver that content to a wider audience, that may not have been economically viable otherwise. All aspects of our editorial decision making however remain consistent with the Trust Principles whose safeguarding is our top priority." ■