News
Light shines on Thomson Reuters de-risking service
Monday 3 August 2015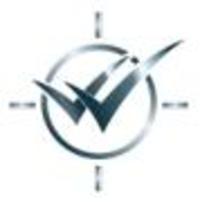 A spotlight has been shone on a secretive Thomson Reuters service that helps businesses to identify people and entities deemed a reputational risk because of alleged links to financial crime and terrorist organisations.
The BBC said World-Check Risk Intelligence was used by HSBC bank to identify several prominent British Muslim charities and individuals, many with links to the Islamist movement Muslim Brotherhood which is proscribed in some Middle East countries. As a result, the bank sent a batch of identical letters to them on 22 July 2014 advising that their accounts would be closed. It said it no longer had the "risk appetite" to handle their money. The bank did not say why and it refused to permit appeals.
The BBC radio programme was made by Peter Oborne who resigned as The Daily Telegraph's chief political commentator in February after the newspaper refused to publish an article he had written which was critical of HSBC's decision.
In the programme titled HSBC, Muslims and me broadcast on Sunday, Oborne said he became aware of World-Check during his investigation.
World-Check was founded in 2000 by David Leppan, a former Thomson Financial executive, to address Swiss banks' risk mitigation requirements. Thomson Reuters acquired the business In 2011 as a key component of the group's governance, risk and compliance division.
It boasts one of the largest confidential databases of "individuals and entities deemed worthy of enhanced scrutiny" - a trove of files on hundreds of thousands of individuals and organisations that go far beyond official sources.
World-Check screens for sanctions, terrorism, money laundering and third party risks in more than 240 countries and territories. "What we do is very different," it says in its promotional material. "Human networks hide many risks. We expose them. The result is highly structured intelligence profiles of heightened risk individuals and entities globally."
When Oborne approached Thomson Reuters and asked to look at World-Check software he was told: "No, you're from the media. We don't allow media access."
A client with "deep reservations about its methods" granted him access in breach of users' terms and conditions, however, and Oborne discovered what he called "hair-raising stuff".
A senior but unnamed World-Check employee who agreed to speak to him in a conference call said: "The sources that we use have to be highly reliable sources, so we don't make use of opinion sites, blog sites, phoney newspapers… Then also we will not include people on our database purely on journalistic allegation… There is [sic] very strict guidelines to make sure that information is not hearsay and guesswork…"
Oborne said that when he tested the system he found the sources included "blogs, for example Muslim Brotherhood Watch, Wikipedia, and the not exactly impartial UAE news agency WAM".
When he put this to World-Check, Oborne was told: "World-Check uses only reliable and reputable public domain sources such as official sanctions lists, law and regulatory enforcement lists, government sources and trustworthy media publications for risk-based information or allegations about an individual or entity. We also provide secondary identifying information on individuals such as dates and place of birth and this will be similarly verified with reputable and official sources. If blog content appears, it is only as a supporting source for that secondary information and is clearly identified as such." ■
SOURCE