News
Reuters' online advertising strategy goes native
Tuesday 16 June 2015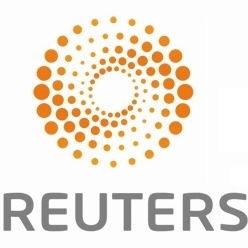 Reuters is extending the sale of advertising on its online services with plans to help marketers reach a global audience through a new business called native advertising.
In addition to reuters.com, marketers can distribute their branded content across Reuters' publishing platform Media Express with its 750 broadcaster and 1,000 newspaper clients.
Native advertising is defined as a sub-set of content marketing, which uses content to build trust and engagement with would-be customers. It can be a promoted tweet on Twitter, a suggested post on Facebook or a full-page advertisement between Flipboard pages, for example.
The difference between display advertisements and native advertising is that the latter is within the flow of online editorial content. Research shows that native ads are viewed for the same amount of time as editorial content and are much more likely to be shared than a banner ad.
Felix Salmon, a former Reuters columnist, says the difference between sponsored content and native advertising is that "native content tends to aspire more to going viral" and generally being shared more.
Reuters last week announced it would give away some of its content to publishers in an effort to grow its customer base. Advertisers would thus have access to a bigger audience.
Reuters has been doing custom work for advertisers for two years, including one year under the banner of Content Solutions, a 70-person team that reports up to Steven Schwartz, global managing director of the news agency.
The Content Solutions group is separate from Reuters editorial. In addition to its own staff, it uses freelance journalists and has offices in Hong Kong, London, New Delhi, New York, Seoul and Tokyo. Over the past 12 months it has produced more than 30 advertising campaigns for such clients as All Nippon Airways and the Indexed Annuities Leadership Council. Campaigns range from two days to a year or more and cost up to the seven figures.
Most publishers shun the word "advertising" in labelling native ads on their sites for something deemed less negative, like "brought to you by" or "sponsored content".
Reuters' branded content campaigns are labelled Special Advertising Feature. A drop-down box explains that the campaign content is produced independently of Reuters' news side.
"It was an opportunity to do what we had been doing and evolve that into a new channel, for brands," said Daniel Mandell, managing director of Content Solutions. "Given our global footprint, infrastructure, DNA and talent, we have a lot to bring to bear for brands."
Digiday website said one drawback facing Reuters is that as a wire service, it doesn't have a longstanding reputation with advertisers to build on.
But it can compensate on the quality side, said one advertising agency head who asked to remain anonymous.
"They don't have the greatest reputation for being the most creative with advertising, but think of the access the name gives you to stories. So they should be able to do fantastic content for brands." ■
SOURCE