Comment
The story I couldn't quite let go
Sunday 7 April 2019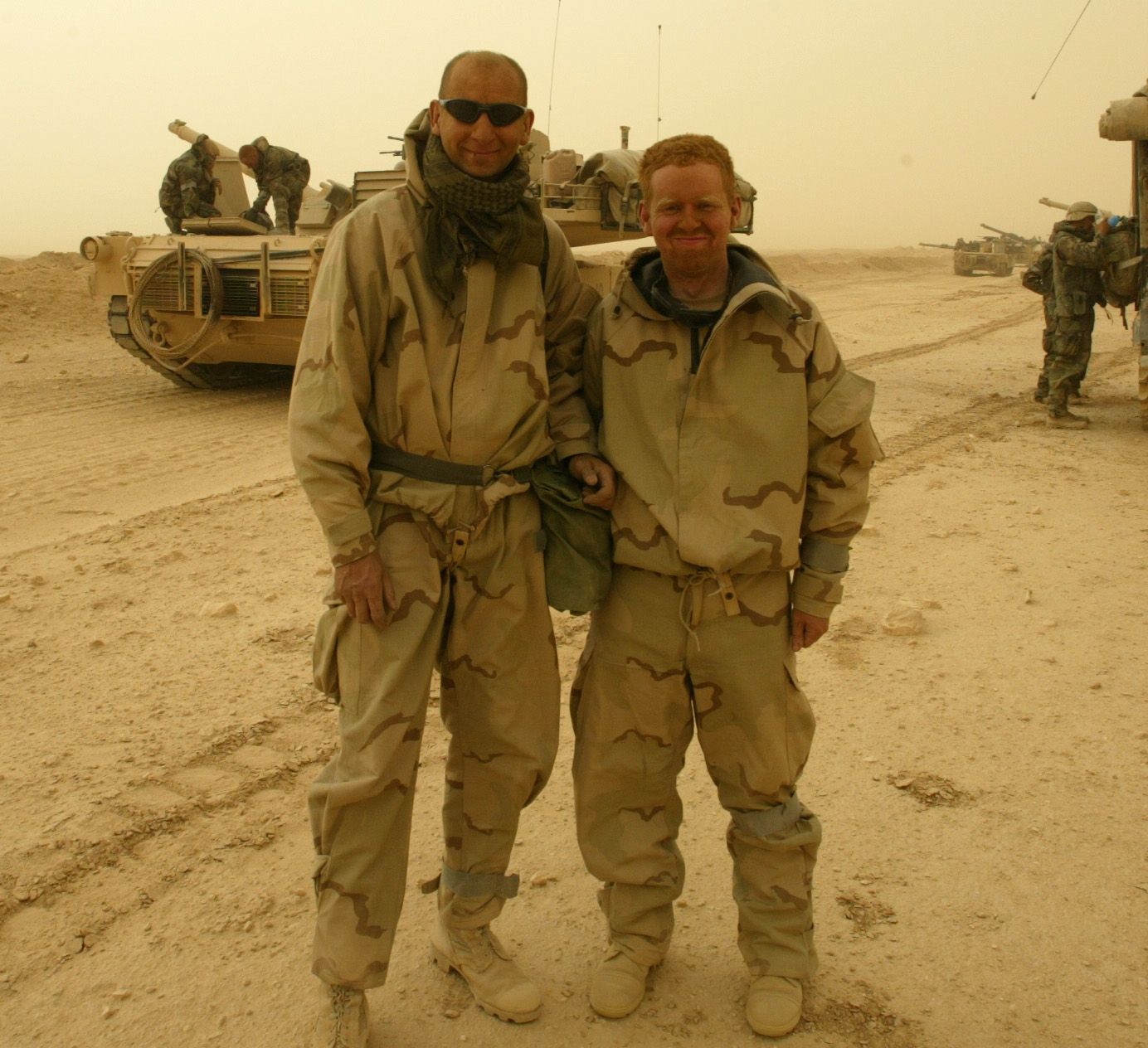 A story that goes back to my time as a Reuters reporter covering the Iraq war has been made into a radio documentary - and it has a Reuters picture at its heart.
When I was embedded with the US Army during the 2003 invasion, a military chaplain told me two soldiers had seen two comrades from another unit shoot dead an Iraqi boy on a bike in cold blood.
My Reuters colleague, Piotr Andrews, had taken a photograph of the aftermath of the incident. It shows a body lying face down in dirt, alongside a bicycle with a crumpled back wheel. At the top of the photo is the barrel of a US tank, with the words "Absolut Krieg" ("Absolute war" in rough German) stencilled in black.
I reported that the military had launched an investigation into the shooting and the story ran along with Piotr's photograph. It didn't have much impact at the time but I couldn't quite let it go. It set me off on a 16-year search to find out what really happened, tracking down people in the United States and Iraq as well as hunting for official documents.
That search is the subject of the radio documentary, made by British producer Claire Crofton for the Earshot series on Australia's ABC network and available as a podcast. I've also written an article for the ABC website about my investigation, in which Piotr's photograph played a crucial role.
I imagine both the article and the podcast may strike a chord with Reuters journalists, past and present. We may rush from one story to the next, but some get under our skin.
We find ourselves thinking of them years later. This is a story about giving in to that nagging urge to answer the question "I wonder whatever happened with..."
---
PHOTO: Piotr Andrews (L) and Andrew Gray (R) embedded with the US Army in 2003. ■