Comment
Johnny Krčmař, Czech 'English gentleman'
Sunday 1 May 2022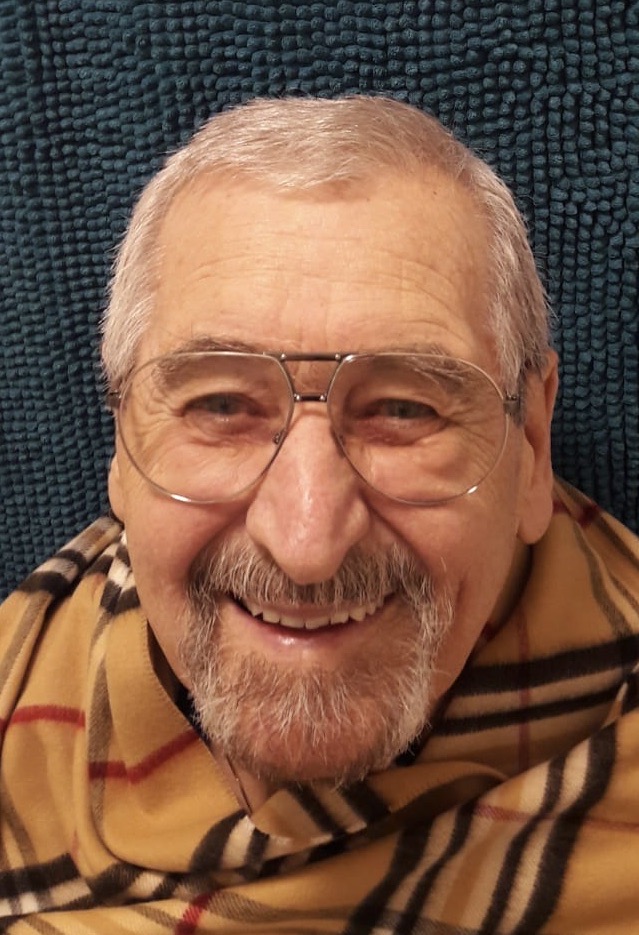 Jan Krčmař, known as Johnny even by his family and Czech friends, was an unlikely representative of Cold War East Europe.
He was a larger than life character with a cut-glass English accent from several years in one of Britain's leading private schools and his determination to dress like an English gentleman.
With his repertoire of East European jokes and his old-world charm, he touched the lives of those who worked with him. Tall and imposing, he attracted plenty of attention from women, including the wives of diplomats at occasional social evenings at the British embassy who gravitated towards him before recoiling in panic when they discovered he was Czech.
Johnny came late to journalism, for reasons beyond his control. The son of a Czech diplomat posted to London, when forced to return home he was ostracised as a member of the hated bourgeoisie by a communist government that had in the recent past staged some of the most notorious Stalinist show trials in the region, in which 11 senior party officials were convicted and executed. Barred from a university education, he was forced to earn his living in a steelworks and a factory making parts for Russian MiG fighters, before his obvious talents opened a new career as a translator, and then journalism.
Joining the national news agency CTK, he was in charge when Soviet troops burst into the building during the Warsaw Pact invasion of the country in 1968 to snuff out the "socialism with a human face" reforms of communist party chief Alexander Dubček.
Speaking to Prague radio on the anniversary of the invasion, Johnny said he was woken by a neighbour, turned on his radio and heard someone speaking bad Czech announce the Warsaw Pact armies had "come to the assistance of Czechoslovak patriots".
Rushing to the office, the journalists worked until late "because the Russians couldn't find us, people had taken down road signs. They had maps, but when they asked for directions they were sent in the opposite direction". After preparing two reports, that Russians were entering the building and that this was the final report from "free CTK", the door opened "and a small figure with a helmet right down to his eyes and with a coat down to his feet brandishing an automatic rifle, came in and just stood there, probably as scared as we were". They sent out the first message, but another man in civilian clothes yelled "Stop! Stop!" and tore off the tape before all of the second was transmitted.
I first met Johnny as Prague bureau chief in 1971, after we had picked him up as our local correspondent. While the authorities clearly regarded him as a dissident, he was able to keep up his contacts with the Prague Spring reform movement, some of whom dropped by the office to give us the latest samizdat, the dissidents' underground journal. Publication of these inevitably led to increased attention from the Czech Stb security police, but Johnny could usually spot them, due to their preference for driving European cars rather than local models. From the start he made no secret of his requirement to report to the authorities, which I had assumed coming from a stint in East Berlin. On one occasion he told me he needed something to report, after a quiet few months, and I came up with a Friday evening social drink with the US marines guarding the American embassy. The next morning Johnny reported: "They loved the marines".
In 1982 Reuters decided to close the Prague bureau, as restrictions made it virtually impossible to operate, and he moved to Vienna as a correspondent, permitted to leave his home country and sever all links with it by a government glad to get rid of him, after he had to pay for the university education for his wife that he had been denied. He got his Czech passport back in 1989, after the Velvet Revolution that swept the communists from power.
Johnny always aspired to be a foreign correspondent, and his chance came when the Romanians finally rebelled against the dictator Nicolae Ceausescu and Johnny flew in a light plane to Bucharest airport, the scene of fighting. He was the first Reuter journalist and one of the first of any to get to Romania, where very few media had resident correspondents.
Taken to the Austrian embassy, he managed to persuade the ambassador to punch out his hand-written report on the office telex, one of the first stories out of Romania.
Johnny loved being a journalist and part of Reuters. His wife Petra often said: "Reuters is his wife, I am just his mistress."
My friendship with Johnny and Petra has continued over the decades. Visits to Vienna, as on my 70th birthday and my wife's 80th, will never be quite the same again. ■