Comment
Johnny Krcmar, mentor and friend
Sunday 1 May 2022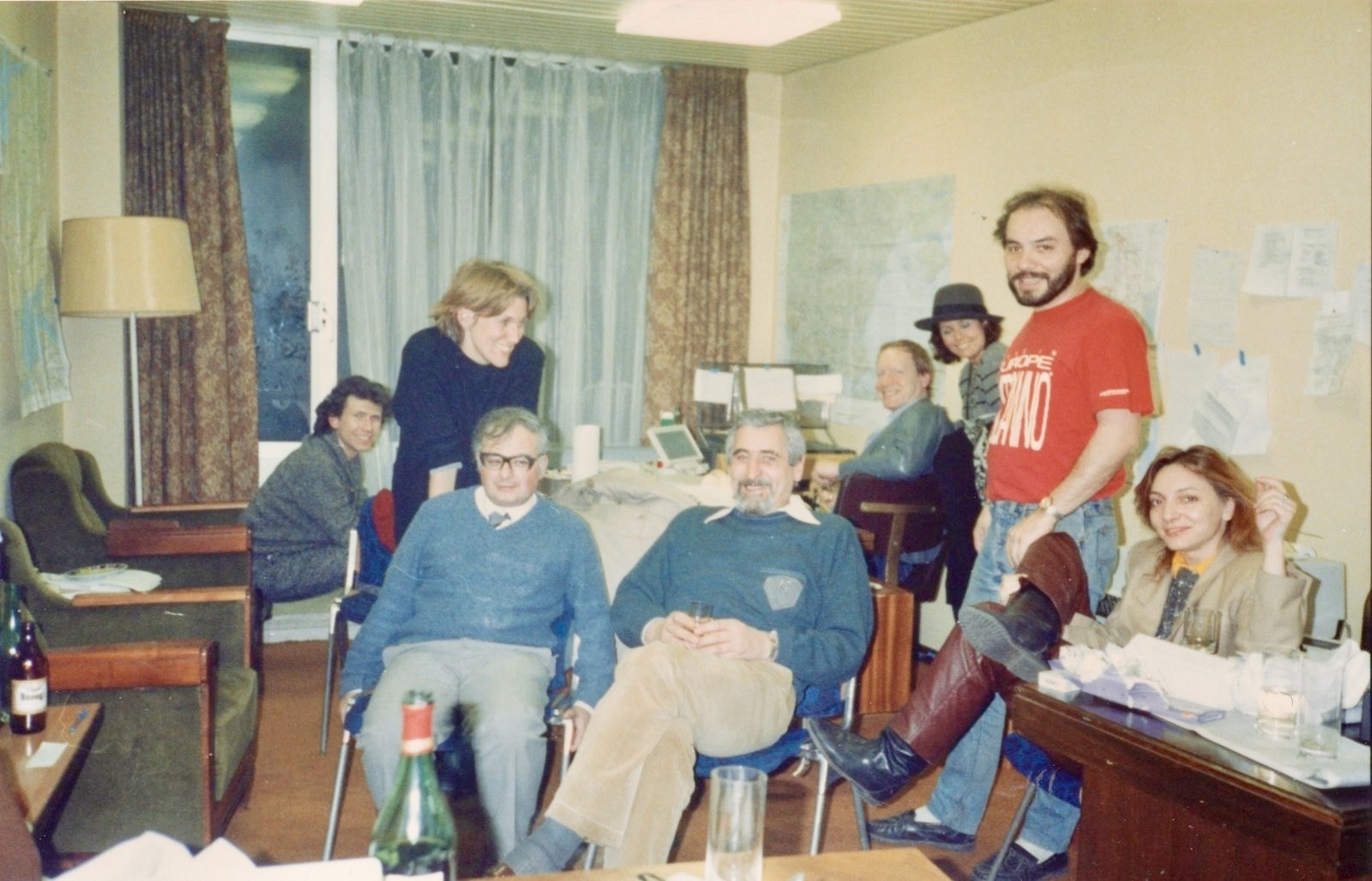 Johnny. Johnny Krcmar. My mentor and my friend. He took us into Reuters from The Cold, way back when, in December 1989.
We are gathered around him in this rare picture. He is smiling his gentle and humorous smile in the midst of us, in the midst of it all. The picture was taken in the first Reuters office in the Hotel Intercontinental in Bucharest, Romania, in January or February 1990.
Johnny was already a legend - a warm, kind, modest man, plus an exquisite journalist.
When the Soviets (Russians) invaded Prague in August 1968, he was writing for the Czech news agency CTK. He wrote the last dispatches ..."they have taken the television tower, … they are entering our building, … they are now in my office..." What a great way to sign off a live report!
Much of what I have learned as a journalist I owe to him, and I also owe a great debt of gratitude to my friend Johnny.
After retiring from Reuters, he returned to Romania and helped to launch the Romanian equivalent of the Financial Times, Ziarul Financiar. He earned the admiration and love of the Romanian journalists he trained, and some are among the brightest ones.
Johnny passed away early on Saturday, peacefully, without pain, in Vienna, where he lived with his wife Petra. He was 89.
May God rest his good soul!
I'll drink a glass to our friendship and to his memory.
I thought, somehow, he was immortal. And he truly is. For as long as I live.
RIP dear Johnny! See you among the stars!
---
PHOTO: Hugh Pain in the back of the picture, Johnny in the middle, yours truly to the right. The blonde lady is Irina Ghika-Bossy, from the French desk in Paris, the man with a dark beard is Laurentiu Ciobanica, our colleague who left for Switzerland in 1990. The lady with the hat is Barbara, Hugh's American friend at the time. The little man next to Johnny is Andrei (can't remember his surname), a technician from the Romanian news agency Agerpres. The man in the armchair is unbeknownst to me. ■