Archives
Ian Fleming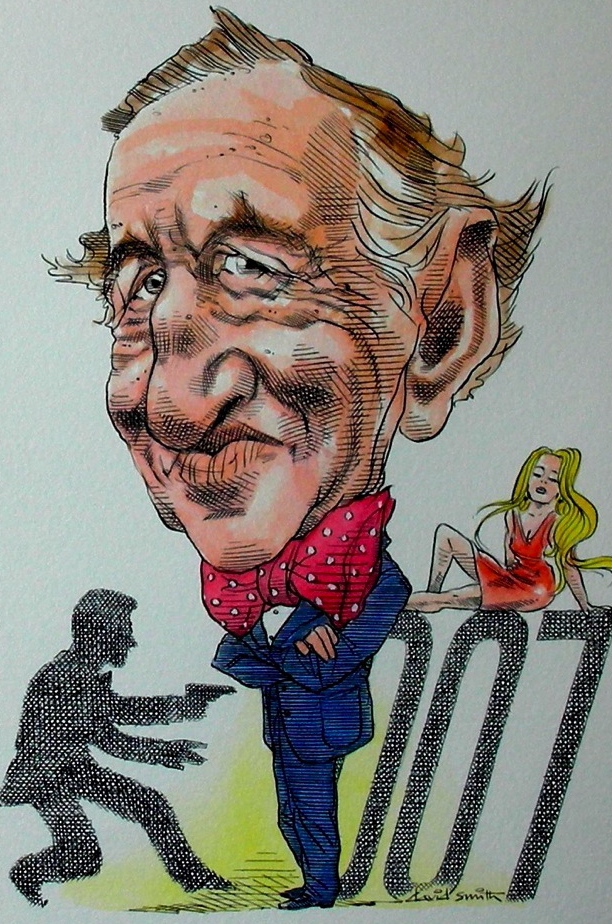 When Ian Fleming, young Reuter reporter of Cheyne Walk, Chelsea, was fined three guineas at Oxford for driving an unlicensed car, a lawyer explained that he was at the world economic conference and could not attend court.
"That is a new one to me," said the Chief Constable.
The future creator of James Bond coped equally well with challenging assignments and routine desk work during his two years with Reuters. He showed promise of being a high-flyer.
With a society beauty as mother, a member of parliament as father and Robert Fleming, well-known private banker, as grandfather, Fleming did not lack assets when he sought a job.
He had been to top private school Eton, Sandhurst military academy and continental universities, spoke French, German and Russian, and wanted nothing more, he said, than to be a journalist.
Enough to justify one month's trial without pay, which is how he started with Reuters in October 1931, when he was 23.
Fleming, tall, good-looking and with agreeable manners, quickly made a favourable impression. In the summer of 1932 he reported the Coupe des Alpes motor rally, travelling in competitor Donald Healey's Invicta, one of those powerful cars beloved of young men-about-town of the time, with rows of round-headed rivets marking the hinges of the long bonnet.
Back in London, he got the task of updating 500 obituaries. This he did extremely well in the opinion of Editor-in-Chief Bernard Rickatson-Hatt, who judged the future fount of espionage fantasies to be accurate, painstaking and methodical.
It was in Reuters that I learned to write fast, and above all to be accurate because in Reuters if you weren't accurate you were fired
Away from routine, he loved fun and excitement and he found both at Reuters, according to Fleming himself, who said it was the most exciting time of his life.
"It was in Reuters that I learned to write fast, and above all to be accurate because in Reuters if you weren't accurate you were fired," he told an interviewer.
Part of the zest of life for Fleming was covering the sensational trial in Moscow in 1933 of British Metropolitan-Vickers engineers accused of spying and sabotage. It was a case that caused a furore in Britain and was a quite remarkable assignment for a Reuter recruit of only 18 months standing.
His performance impressed fellow journalists at the trial to the extent of prompting this cable from Linton Wells, of International News Service, to Sir Roderick Jones, Reuters Chairman and Managing Director:
"eye should like you to know that we fellow journalists of ian fleming whom none of us had ever met before his appearance here cover metvickers trial not only consider him a pukka chap personally but have an extremely high opinion of his journalistic ability stop he has given all of us a run for our money stop"
When Fleming, apologising profusely for his decision, sent in his resignation from Berlin, where he had been posted as reinforcement for the resident correspondent, plans were already maturing to send him to Shanghai, centre for Far East coverage, which was being reorganised.
"It's a beastly idea giving up all the fun of life for money, but I hope I shall be able to make a packet and then get out and come back into journalism..." he told Rickatson-Hatt.
Fleming had been offered a job in a merchant bank with promise of a partnership after two years. Although he would hate leaving Reuters, he could not afford to turn this down, he said.
So he tried banking and stockbroking, then during wartime served in the Royal Navy as assistant to the Director of Naval Intelligence.
When the war ended he bought a beach house, "Goldeneye", in Jamaica as a holiday home and, renouncing the City for good, became foreign manager of Kemsley (later Thomson) newspapers, a job he held until 1959.
James Bond came when, in 1952, Fleming married Anne, Viscountess Rothermere. He maintained that it was the stress of getting married at the age of 44 that drove him to write his first thriller "to take my mind off the whole business."
Casino Royale, which appeared in 1953, launched James Bond as 007 - licensed to kill. The series of espionage adventures that became not only best-selling novels, but highly successful films, continued until he died in 1964.
Fleming never forgot his time in Reuters, usually recalling it when interviewed. He called Reuters "a very good mill" and made a remark that must still be true: "The training there gives you a good, straightforward style," he said.
---
First published in Reuters World No. 50 February 1988 ■