News
Ex-Reuters editor gets two years for aiding hackers
Thursday 14 April 2016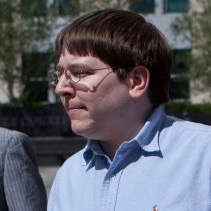 A US judge sentenced former Reuters journalist Matthew Keys (photo) to two years in prison for helping members of the Anonymous hacking collective to gain access to a former employer's computers.
Keys was indicted in 2013 for conspiracy to cause damage to a protected computer and two other counts. He had been accused of giving hackers access to computer systems of Los Angeles Times owner Tribune Media in December 2010. A California jury found him guilty last October.
The US Justice Department had requested a five-year sentence, while Keys sought probation. The maximum sentence was 25 years.
The events in the indictment occurred before Keys joined Reuters as an editor for Reuters.com in 2012. A month after he was charged, Keys said Reuters dismissed him. A Thomson Reuters representative had declined to comment on the case.
During his sentencing hearing, Keys tweeted, "This whole process has been exhausting."
Jay Leiderman, an attorney for Keys, said they will ask that Keys remain free while they challenge computer fraud laws in the appeals courts.
"Ultimately we just hope Matthew is OK," he said. ■
SOURCE