News
Reuters website gets a new look
Friday 15 April 2016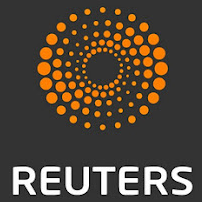 Reuters launched a new home page with more visuals and a stronger multimedia presentation.
As well as the biggest and most important stories of the day curated by online editorial teams in each region, reuters.com now includes a real-time news stream called The Wire.
Markets data has been moved to a more prominent place, and separate feature modules showcase the best in Reuters multimedia, long-form investigative pieces, commentary, podcasts and ongoing coverage. Images are bigger and load times faster.
"Reuters visuals are among the best in the world, and this new homepage design enables us to feature our multimedia coverage in a more compelling way," said Reuters Digital executive editor Dan Colarusso. "We're showcasing that depth with a striking visual presentation, while also highlighting our strength in breaking news coverage and speed. It's the best of Reuters, front and center for the user."
The new home page was rolled out simultaneously in the United States, Britain, India, Germany, Japan and China.
Last August Reuters launched a mobile redesign that led to a 40 per cent increase in mobile users. ■
SOURCE