News
Reuters confirms Kevin Krolicki as Americas editor
Wednesday 18 May 2016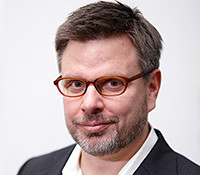 Reuters appointed Washington bureau chief Kevin Krolicki (photo) as regional editor of the Americas, a role he has filled on an interim basis since the sudden departure of Dayan Candappa in February.
He will report to editor-in-chief Stephen Adler who wrote in a note to staff that Krolicki "will provide leadership across the Americas news file, setting editorial direction and executing a winning coverage strategy for the region".
Adler said that in his three-month stint as interim regional editor, Krolicki "has provided an exciting preview of the positive, collegial management style that I am confident will empower and inspire the entire Americas team. In his new role, Kevin will also be part of my global leadership team, helping craft strategy and strengthen coverage world-wide, along with my other direct reports."
Krolicki joined Reuters in 1996 as a producer for Reuters Financial Television, later becoming its Asia editor. In 2004, he became bureau chief for the US West Coast and then Detroit. He then returned to Asia to lead the Japan bureau, and was named Reuters Editor of Year in 2013.
He will continue to be based in Washington for the time being and to serve in a dual capacity until a new bureau chief is found for Washington. ■
SOURCE