News
Reuters plans subbing operation outside London
Tuesday 17 May 2016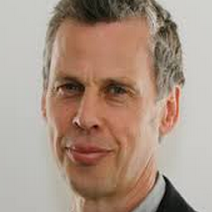 Reuters is planning a UK provincial text sub-editing operation as "part of a drive to forge a more global approach to desking and give staff the chance to work outside expensive locations such as London, Singapore and New York".
It will be based 110 miles north of London in the Chapel Quarter at the centre of the city of Nottingham.
The desk will be built up over a number of years as employees change jobs or leave the company, staff were told. "Any decision to move to Nottingham will be entirely voluntary. No-one will be forced to move," Europe, Middle East and Africa regional editor Richard Mably (photo) wrote in a memo. "London-based deskers on the main desk [at Canary Wharf in Docklands] will be able to volunteer to move to the city right away."
Why Nottingham? Mably said that centralising some desking resources in the UK "will, over time, allow us to operate more efficiently and bring more consistency to our standards and operations. The UK is an ideal location for a global desk for a number of reasons, including readily available talent, time zones and language. Establishing the desk in Nottingham will give staff a more affordable alternative to the difficulties of living in London (and other editing centres).
"We realise that many of you will have concerns about the prospect of the company moving jobs outside the main hubs. We want to assure you that, in addition to this being a purely voluntary exercise, there will be no change in terms and conditions for UK-based staff volunteering to move. The company will also provide relocation support for UK-based staff who opt to move to Nottingham."
Editors hope the new desking operation will be up and running by the end of this year.
---
POSTSCRIPT: A separate, more detailed note said Thomson Reuters already has offices in Nottingham with enough space to accommodate editorial requirements. Some 147 employees are there, mostly working for the technology operation. The financial and risk division also has a small number of employees.
Staff moving from London will retain their current salary but over time the Nottingham operation is expected to lower Reuters' cost base.
For the moment, voluntary re-location is being offered only to the main London desk text editors with relocation expenses of up to £5,000. Other parts of the editorial operation will be kept under review.
Reuters "will retain a strong operation in London" and expects to always need editing desks in the Americas and Asia. "Partly this is because the regional desks fulfill functions other than editing that can best be done locally, e.g. bureau reinforcement, and also because we do not envisage an overnight operation for the global desk. It's too soon to say how many people will work in each of the desk locations in the long run." ■
SOURCE

Reuters