News
Obituary: Ian Stewart
Monday 17 April 2017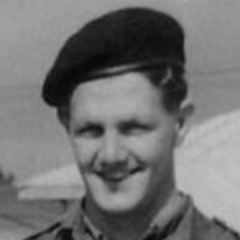 Ian Stewart (photo), best known for his coverage of Asia over half a century, was a Reuters correspondent in the region during the 1950s.
Stewart, a New Zealander who died in Sydney on 1 April aged 88 following a series of strokes, had a boyhood dream to become a foreign correspondent. His interest was piqued while "reading my way through Ernest Hemingway's books", he wrote in his blog. "In my second-to-last year [at high school] I knew I wanted to be a foreign correspondent and a writer of books."
After working on New Zealand and Australian newspapers, Stewart was recruited by Reuters in the early 1950s and got his first taste of life as a foreign correspondent covering US vice president Richard Nixon's visit to the Korean peninsular in 1953.
"I had begun a great adventure that would take me subsequently to every country in east Asia," he wrote.
After working out of bureaus in Hong Kong, Japan and Malaysia, Stewart was posted to Jakarta in 1954. It was there he met Truus Thé Tiang Nio at a formal function at the US embassy when he turned up wearing a toga. She refused to speak to him, and it was to be a full year before she finally accepted his invitation for dinner. They were married in Hong Kong in 1957.
Stewart joined The New York Times in 1959, and for the next 14 years remained based in Hong Kong. In reporting on the upheavals of China's Cultural Revolution, he became one of the first in a group of journalists, academics, diplomats and spies who collectively became known as "China watchers".
Stewart was president of the Foreign Correspondents' Club in Hong Kong twice and in Singapore three times.
In 1987 his wife was killed when she was hit by a car as she walked across the road in front of their Sydney home. Three years later he moved to Singapore and later Kuala Lumpur.
Stewart retired in 2001 to write The Mahathir Legacy: A Nation Divided, a Region at Risk. His seven other published books were works of fiction. ■
SOURCE