News
Hedge fund granted injunction against Reuters
Friday 24 March 2017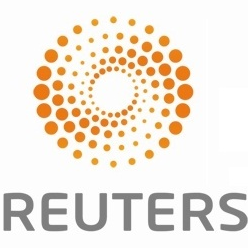 A British hedge fund firm has been granted an injunction to prevent Reuters publishing a story it said is based on confidential information.
A British High Court judge ruled after a private hearing there were not sufficient grounds of public interest for the story to be published.
"I found that the information in question was confidential and that the public interest in the maintenance of confidentiality outweighed the public interest in disclosure," judge Andrew Popplewell said in a statement.
He added that he would provide fuller reasons for the judgment in the near future.
A Reuters spokeswoman said: "Our objective is to publish news and information which is in the public interest, which we believe outweighs the confidentiality concerns put forward in this matter.
"We are therefore deeply disappointed by this ruling and are reviewing the court's decision."
A spokesman for Brevan Howard Asset Management said the firm "highly values its ability to engage with its investor base on a candid and confidential basis".
"In order to protect the integrity of its communications, the firm successfully sought and obtained an injunction to restrain the use of a report based on confidential information made available to investors that was obtained by Reuters in breach of confidence," it added in a statement. ■
SOURCE