News
Thomson Reuters to open new office in India
Friday 24 February 2017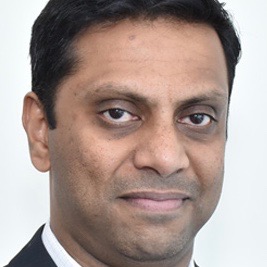 Thomson Reuters is expanding in India, where it employs about 8,800 people in 17 offices.
The company signed a memorandum of understanding with the government of the southeastern state of Andhra Pradesh, which aspires to be a global financial technology innovation hub.
Under the agreement signed in Mumbai on Wednesday, Thomson Reuters will build fintech initiatives in Fintech Valley at Rushikonda, Visakhapatnam, using government-provided infrastructure and university resources.
Thomson Reuters South Asia managing director Pradeep Lankapalli (photo) said: "Our open platform technology and access to global best practices will provide the right enablers and expertise to the Andhra Pradesh government as they pursue the goal of building a global fintech hub."
Andhra Pradesh also signed a separate MoU with global payments business Visa.
The state's chief minister Nara Chandrababu Naidu said: "The MoUs are a step towards converting our vision to reality - of making Andhra Pradesh the leader in fintech ecosystem… Both these companies, Visa and Thomson Reuters, will contribute significantly to strengthening the existing ecosystem."
Andhra Pradesh is on the southeastern coast of the subcontinent, east of Karnataka where Thomson Reuters' largest office in India is located in the state capital, Bangalore.
The company also has offices in Mumbai, Hyderabad, Delhi, Mangalore and other locations employing people in various business segments including financial and risk, legal, media, news, operations, sales, tax and accounting, and technology. ■
SOURCE