News
Foundation CEO condemns 'mockery of justice' against worker jailed in Iran
Monday 23 January 2017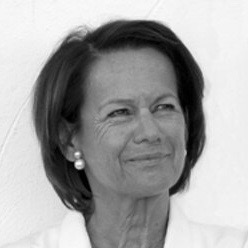 The head of the Thomson Reuters Foundation expressed outrage at confirmation of a five-year jail sentence on one of its employees and called on the Iranian authorities to release her immediately.
An appeal court in Tehran upheld the sentence of Nazanin Zaghari-Ratcliffe for national security related crimes, originally passed by the Revolutionary Court in September.
"I am outraged by this new mockery of justice," Foundation chief executive Monique Villa (photo) said in a written statement.
"At this appeal, they have brought two new accusations against Nazanin. The first being that she was Head of Recruitment for BBC Farsi, and the second that she was knowingly married to a British spy.
"Nazanin has never worked for BBC Farsi. She served in a junior capacity as a Training Assistant for BBC Media Action, the charitable arm of the BBC, from 2009 to 2010.
"Her husband, Richard Ratcliffe, is not a spy but a reputable accountant in the UK.
"I am fully convinced of Nazanin's innocence, and would like to reiterate my total support to her and her family in these terrible circumstances they are living through.
"I call on the Iranian authorities to release her as soon as possible, so that she may be reunited with her family."
Zaghari-Ratcliffe was arrested at Tehran airport with her two-year-old daughter Gabriella last April after visiting her parents in Iran. Born in Iran, she holds dual Iranian and British citizenship.
Villa added: "We continue to work very closely with Nazanin's husband, the UK Foreign Office and the British authorities to secure her speedy release." ■
SOURCE