News
Reuters TV reaches one million monthly viewers
Wednesday 11 January 2017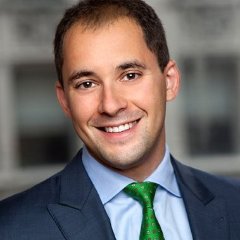 Reuters' TV video streaming service now has one million monthly users, but only a fraction of them still pay $2 for the service.
Most prefer the free, advertisement-supported product, said Reuters TV managing director Isaac Showman (photo).
Reuters dropped its $2-a-month paywall in August 2015.
As much as the change helped get Reuters TV content in front of more users, a number of other factors - including personalised news broadcasts as well as more live content and documentary features - have also helped grow usage.
Users are coming to the video service three times a week on average, the company said. On mobile devices, users are spending an average of 12 minutes per session, while on streaming TV devices like Apple TV and Roku, the average time spent is at 21 minutes per session.
The biggest credit for this level of engagement goes to what Showman called "mid-form" programming. These are personalised five-to-30 minute news broadcasts that pull together different video clips based on such factors as how much time the user has to watch video, their location, their viewing history and recommendations from Reuters editors." ■
SOURCE