News
Thomson Reuters Foundation 'assessing situation' in Iran - Monique Villa
Wednesday 15 June 2016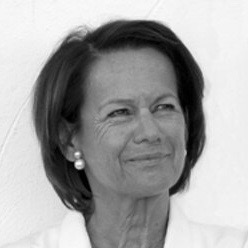 The Thomson Reuters Foundation is assessing the situation of its project manager accused in Iran of planning the overthrow of the Islamic regime, chief executive Monique Villa (photo) said in a statement.
"We have heard today from the Mizan news agency that Nazanin Zaghari-Ratcliffe has been accused - literally of "being involved with foreign companies and networks in planning the overthrow of the Islamic regime in Iran through projects involving media and cyber networks," she said.
Nazanin has been working at the Thomson Reuters Foundation for the past four years as a project coordinator in charge of grants applications and training, and had no dealing with Iran in her professional capacity. The Thomson Reuters Foundation has no dealings with Iran whatsoever, does not operate and does not plan to operate in the country.
"Nazanin had travelled to Iran in a personal capacity. She was on a family holiday with her two-year-old-daughter Gabriella.
"We remain in close contact with Nazanin's family and her husband Richard, as well as with the British Foreign Office. We are assessing the situation as it evolves and hope the matter will be resolved as soon as possible". ■
SOURCE