News
Iran accuses Foundation manager of bid to overthrow regime
Wednesday 15 June 2016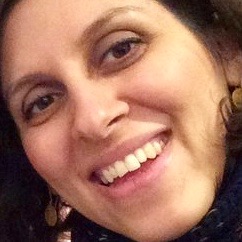 Iranian authorities charged Thomson Reuters Foundation manager Nazanin Zaghari-Ratcliffe, held for nearly three months, with seeking to "overthrow the regime".
A statement issued by a regional branch of the Revolutionary Guards said she was accused of being "involved in the soft overthrow of the Islamic republic through... her membership in foreign companies and institutions," the Mizan news agency reported.
Zaghari-Ratcliffe, 37, was arrested at Tehran airport on 3 April as she prepared to return to Britain with her daughter Gabriella after visiting her family in Iran. She spent the first 45 days in solitary confinement and was later transferred to Kerman prison, 1,000 kilometers from Tehran.
Zaghari-Ratcliffe, a Thomson Reuters Foundation project manager, has joint Iranian-British nationality.
Her daughter, who turned two on Saturday, was born in Britain and has a British passport, which was confiscated by the Iranian authorities, leaving her stranded with her grandparents in Iran.
Earlier, Zaghari-Ratcliffe's husband Richard Ratcliffe called for her release at a rally outside the Iranian embassy in London.
Britain's Foreign Office has said it has raised the case "repeatedly and at the highest levels" and will continue to do so at "every available opportunity". ■
SOURCE