People
David Fox expects to be in jail until the new year
Wednesday 21 December 2016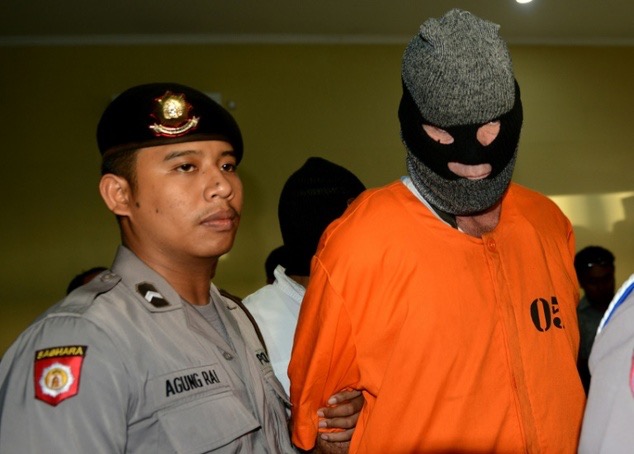 Former Reuters correspondent David Fox (photo), arrested in Bali for alleged drugs possession in October, expects to remain in jail until the new year.
There is no progress to report on his case, he said in a message "From the Foxhole".
"My 'file' is apparently now with the prosecutor, but I have no news to report in that regard. I'm physically fine, although I could do with some exercise, and thanks to all of you, who continue to inspire me with your love, friendship and support, I am fine mentally," Fox wrote.
Fox and Australian businessman Giuseppe Serafino were detained on 8 October for alleged possession of small quantities of hashish. If found guilty they face up to 20 years in prison under Indonesia's tough anti-narcotics laws.
Fox, 55 on 12 December, told police he had been using hashish for years due to the stress of covering war zones for Reuters. He reported on many conflicts and natural disasters including Bosnia, Rwanda, Pakistan, Afghanistan and Iraq.
In his latest message from prison, Fox wrote: "I've had many happy birthdays over the years and I've had a few miserable ones too, but I don't think I'll ever have one as memorable as the last.
"On Monday I was sitting reading in my usual spot at the end of the bench by the visitor room. We'd just finished counting off, and the entire jail population was in the yard, waiting for the breakfast 'rice bombs' to be delivered. Monday was a public holiday, and so in theory was a bonus visiting day, although this wasn't certain. All the previous week the guards had insisted it was business as usual, but on Sunday they announced we could have visitors after all. How we were expected to let family and friends know... oh never mind!!"
Friends arrived carrying tiers of cake boxes. "I had an inkling what they were carrying, but so too, clearly, did the rest of the inmates who all gathered and sang 'Happy Birthday' - in Indonesian of course - with the guards joining for good measure. I have to say it must have got a bit dusty in there because my eyes were suddenly rather moist."
He added: "I'm still in remand... and it looks increasingly like I'll be here until the New Year."
---
PHOTO: David Fox is escorted by police after a press conference at a police station in Denpasar on Bali island on 10 October. ■